Replacing an emPower system?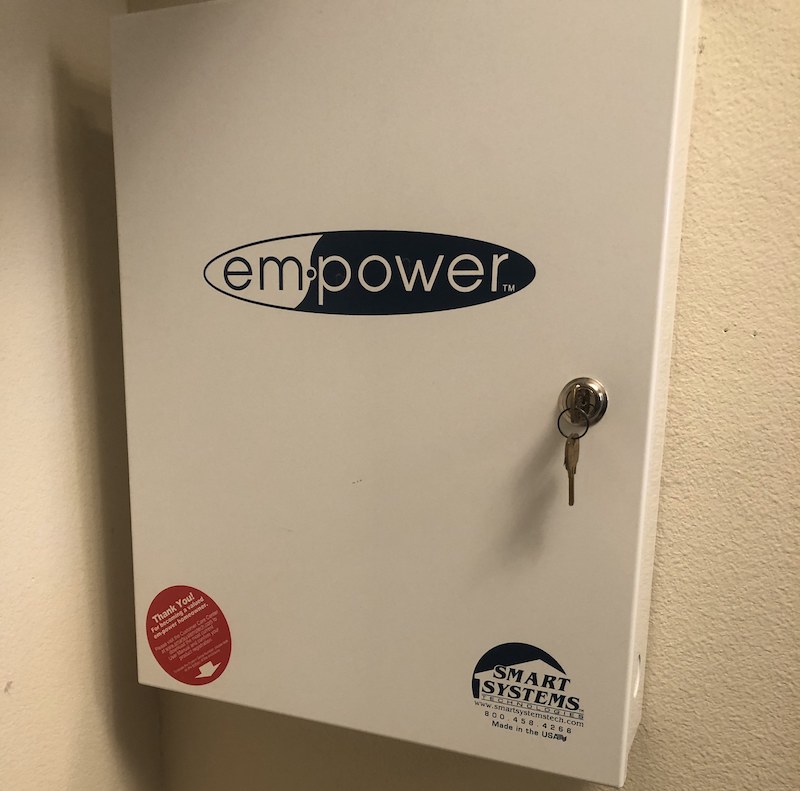 So you have an emPower system running your security program... And some people are still driving a 1967 Opel GT. But your old emPower system is just as outdated as an old car, and just as unreliable. Your emPower system could certainly benefit from an upgrade. The best technology is available. And we have the expertise to bring it to you in a way that will make your emPower system completely overhauled in ways that will dazzle you..
Try to imagine a person who has been unnecessarily tethered to an old, outdated device – a car, a phone, you name it. Perhaps that person has been preoccupied with other things and didn't see the advantages that would come his way with an upgrade. As the person in question became complacent, and became more and more used to his device and under the illusion that it does everything he needs it to do, he just hung on to it, all the while advances in technology grow to a point that what he could have is substantially more powerful, more reliable, and provides more safety. Now apply that to your emPower system.
Because that person is you. And there is something you can do about it. Today.
Some things that become outdated aren't necessarily harmful. Some things, by their nature, are. Worn car tires. Dull knifes. Frayed clothing. And emPower alarm systems.
Atari released the two-dimensional video game Pong back in the early 1970s. It doesn't compare with today's video games. And neither does your emPower alarm system compare with what is possible today.
Consider your new future.
Imagine being able to remotely monitor and adjust your thermostat setting while you are driving home, so that the room temperature is to your liking when you walk in the door ten minutes later. You'd be living a life that royalty from an earlier era couldn't even dream of. Such commands can be yours with an overhaul of your emPower alarm system.
Or imagine you are away and wish to change the lighting in your home. You may want certain lights on in your absence so that the pets have some light, or perhaps there are other lights you wish to dim, or turn off altogether. You might even want to create the illusion that you are home. You can now have that level of control over the lighting within your home, even if you are thousands of miles away. These amazing benefits can be yours the moment you decide your old, stale emPower alarm system is going to be a thing of the past.
What's more, whether you prefer Pat Metheny or Pat Benatar, a simple push of a button and you can have lush music fill your home, whether you are there or not.
The message:
While your antiquated emPower alarm system utilized the available technologies of its day, by having us take care of the needed upgrade, your new system can bring into reality the unmatched capabilities of today. And keep you ahead of the curve tomorrow.
More importantly, with a needed sprucing up of your current emPower system, you can lock or unlock doors, and activate or deactivate your newly upgraded home alarm system. Your home can now be secured to an entirely new level, protecting yourself, your family, your pets, and your personal property in ways your outdated emPower system of the past could never match.
Utilizing a level of Swiss technology that could rival the elegance of a Rolex watch at a fraction of the cost, you can possess a nifty device that controls the major components of your home life – television, music, streaming services, playlists, lighting, door locks, to name a few. The brilliant new shine we can apply to your current, ready-to-expire emPower system can enable you to listen in on what's happening inside your home. Not only that, the upgrade we can deliver to your emPower system can make it possible for you to actually watch what is happening inside your home. The refurbishments we can provide to your current emPower system brings you nothing less than the Smart Home of the Future. And you can have it today!
Your emPower alarm system had its day and served its purpose. But it is no longer up to the challenges of today. We can replace your emPower system with capabilities that are long overdue, giving you a truly Smart Home.
The future belongs to those who act. Call us today to let us show you how you can reap the benefits of a simple upgrade to your emPower home alarm system, and turn your home into a Smart-Haven!
We are SCV AudioVideo. And we know Smart.
Give us a call today (661) 309-2508